Incoterms ® 2020 by the International Chamber of Commerce
The International Chamber of Commerce (ICC) has released the publication Incoterms® 2020 in September 2019, which features updates to the renowned set of international commercial terms that define the responsibilities of buyers and sellers operating in the international trade system. The revised Incoterms® rules will enter into force on 1 January 2020.
The ICC international commercial terms, known worldwide as Incoterms® rules, are a commonly accepted set of definitions and rules for use in international and domestic contracts for the sale of goods. Following a series of studies conducted in the 1920's, ICC discovered discrepancies in the interpretation of commercial trade terms used by traders from different countries. Based on these findings, ICC concluded that there was a need for the creation of a common protocol for importers and exporters everywhere. The first set of Incoterms® rules was published by ICC in 1936. Since then, ICC has periodically revised the terms and definitions to reflect changes in the international trade system.

For the past decade, Incoterms® 2010 has provided critical guidance to importers, exporters, lawyers, transporters and insurers across the world.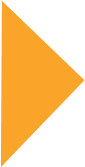 Launch of Incoterms® 2020

In its Centenary year, ICC has released the official publication Incoterms® 2020. Today, more than ever, participants in the global trade system require guidance and clarity. With the emergence of new technologies, government policies, and environmental regulations, Incoterms® 2020 provides an updated common framework for buyers and sellers that reflects changes in market practice and is easier to use than previous versions of the rules.

The drafting process of Incoterms® 2020 involved extensive consultation with economists, lawyers, traders, freight forwarders and banking and insurance experts drawn from the network of 89 ICC national committees and dedicated industry expert groups. The participating national committees and ICC's Knowledge Solutions Department have provided substantial contributions to update the Incoterms® rules. The final draft has now been reviewed and approved by the ICC Executive Board with the revised Incoterms® rules set to come into force on 1 January 2020.

The Incoterms® 2020 Drafting Group, formed by ICC in 2016, consists of eight experts from the Americas, Europe, Turkey, China and Australia, as well as ICC's Director of Trade and Investment. In terms of expertise, the Drafting Group included a mix of traders, company representatives and lawyers specialising in international trade.
Beginning in 2016, the Drafting Group met regularly to analyse, discuss and consider more than 3,000 substantive comments provided by ICC national committees and specialised expert bodies. Four rounds of consultations took place with participation from ICC national committees and expert groups in November 2016, April 2017, November 2017 and May 2018. This process also included two in-person expert consultations with the Drafting Group, which took place in Beijing (2017) and London (2018).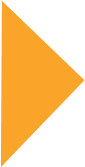 About the International Chamber of Commerce (ICC)
The International Chamber of Commerce (ICC) is the world's largest business organization representing more than 45 million companies in over 100 countries. ICC's core mission is to make business work for everyone, every day, everywhere. Through a unique mix of advocacy, solutions and standard setting, we promote international trade, responsible business conduct and a global approach to regulation, in addition to providing market-leading dispute resolution services. Our members include many of the world's leading companies, SMEs, business associations and local chambers of commerce.